Would you like
up-to-date menus on your restaurant's website?
To help restaurants in these uncertain times,
we've made Free My Menu FREE!
Perfect for printing disposable paper menus.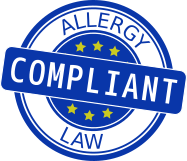 Update your printed menus with Free My Menu and it will automatically display them on your website.
Save paper and reduce contact between staff and customers - ask them to use their phones to view your up-to-date menus!
Sign up now for a FREE account!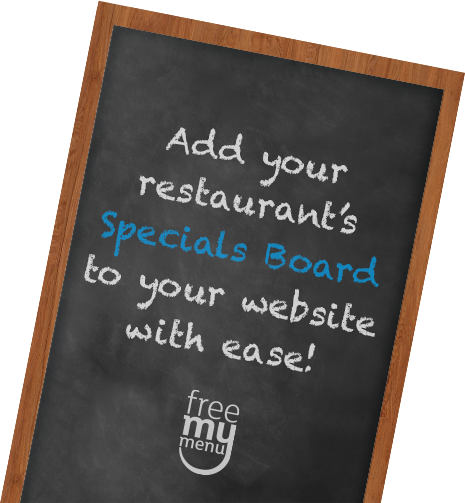 Supercharge your existing website
Automatically update your website whenever you change your printed menu
Include interactive menus on your existing website
Reach customers on phones or tablets
Create as many online menus or wine lists as you like
Our customers think Free My Menu is the best ingredient for their business...
Free My Menu will save you time: update your printed menu and your website will be updated before the paper has come out of the printer!
If you need help getting going or adding your menus to your website please contact us.
Need a new restaurant website? Get in touch - From copywriting to videos, from photography to menus, we've got it covered.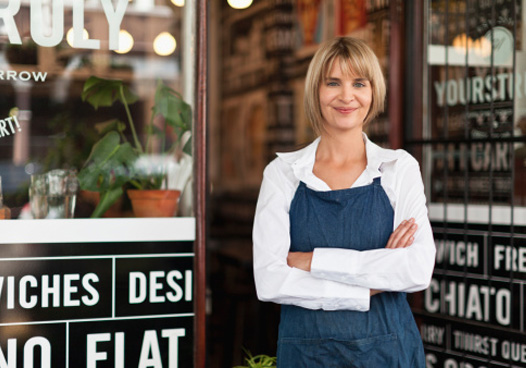 The way people search for restaurants has changed. Over 70% of diners want to see up-to-date menus on their phones before visiting a restaurant.
When consumers search for a restaurant, the #1 thing they want to see is an up-to-date menu.
Keep your printed menus up to date
Save money and be more flexible by printing your own menus

Print a menu specially for those with allergies

Update prices quickly for the whole menu, a section, or an item

Respond to changes in supply costs as they happen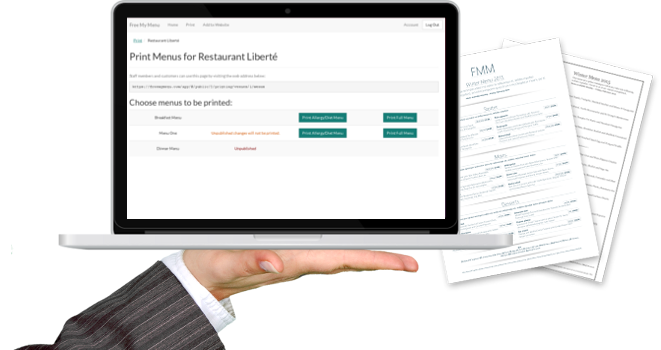 Personalise the dining experience
Let online customers instantly see food suited to their diet with easy to use filters

Provide staff and customers with the allergen information required by EU regulations

Print a menu for vegetarians, vegans or those with allergies

Raise front-of-house service to a whole new level
Allergens
KEY
[Ce] Celery (and Celeriac), [C] Crustaceans, [E] Eggs, [F] Fish, [G] Gluten, [L] Lupin, [M] Milk, [Mo] Molluscs, [Mu] Mustard, [N] Nuts, [P] Peanuts, [Se] Sesame, [S] Soybeans, & [SD] Sulphur Dioxide